---
A Villagers Poem
---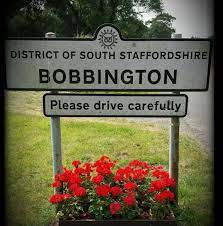 If you want to live somewhere
That's pretty and has nice clean air
Then Bobbington's the place to come
For friendliness and lots of fun.
Our village hall is on the go
Our school's a waiting list you know
On second thoughts , forget I spoke
There is no room for other folk.
We're all as happy as can be
So just drive through and wave at me,
We'll keep our village for our own
And hope you take your litter home!
Dawn Kellet
---