---
Civic Award for Mr and Mrs Astley.
---
Cllr Louise Jones had pleasure in presenting the Civic Award for 2016-17 to Mr and Mrs Astley in recognition of many years service and dedication to the Parish in general and to Corbett School.
We especially have to thank Kevin and Anne for the flower pots by the Post Office and Bobbington sign - something they kindly continued, without being asked, a tradition started by the late Cllr. Dawn Kellett.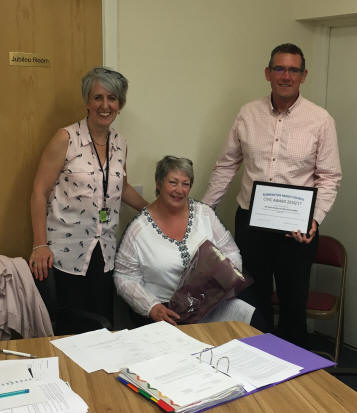 ---