---
Thoughts From The Coronation In 1952 by Rita Brown (nee Payne).
---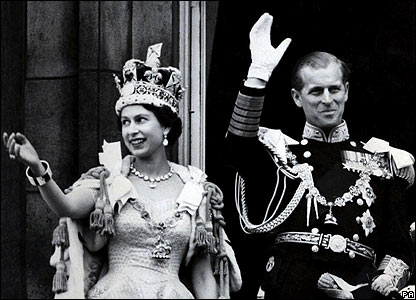 In the Golden Jubilee Year, my thoughts are turned to the Queen's Coronation, when as a teenager I lived in Bobbington and remembered how we celebrated the occasion.
Most of the villagers viewed the event on a big screen television, which was installed in the Village Hall.
Even if people had their own television, it was mostly 12" size which we thought a marvelous invention.
Food was available in party spirit, and it was truly a memorable and joyous time with dancing to round off the evening.
My father's garden was a delight in patriotic theme, red Salvias, white Alyssum and blue Lobelia, it brought many a customer to The Red Lion!
It was certainly a day to remember — a fun filled friendly village memory
Mrs. Rita Brown (nee Payne), Fairview, Fox Road, Seisdon
---