---
Bobbington Vicarage Garden Party
---
Grim determination is written on these ladies' faces as they begin the mothers' barrow race at Bobbington Vicarage Garden Party on Saturday.
Pictured are: Margaret Robins, Ruth Roberts, Janet Bill, Barbara Gibbons, Jack Cooksley, Andy Butcher, Gladys Thorn, Joyce Round and a number of others that we have been unable to name
Do you know who any of the others are? Or any idea what year this took place?
Please get in touch with us at info@bobbington-village.co.uk.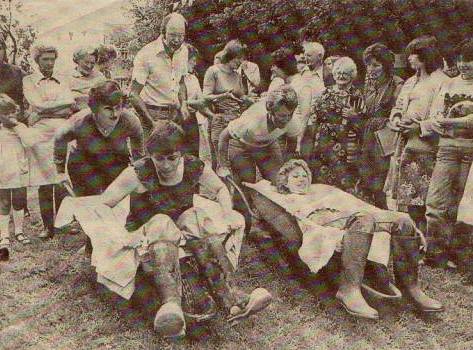 ---