---
Ceremonial Planting of a Yew Tree.
---
On Monday 22nd October 2012, in order to commemorate the Diamond Jubilee of Her Majesty Queen Elizabeth II, a Yew tree was planted in the churchyard of The Church of Holy Cross in Bobbington.
One ancient yew in the churchyard was felled in 1968 and another blown down in 1991.
Yews are a traditional churchyard tree thought to be due to keeping the poisonous foliage and berries away from grazing animals.
The Tree was presented by Mrs Jean Snelson and planted by Tom Owen and Archie Trow, pupils from Corbett Primary School in Bobbington, and Mr Trevor Rees (Chair of Bobbington Parish Council).
The ceremony was conducted by Reverend Jeanette Hartwell and included readings from the pupils, prayers and The National Anthem.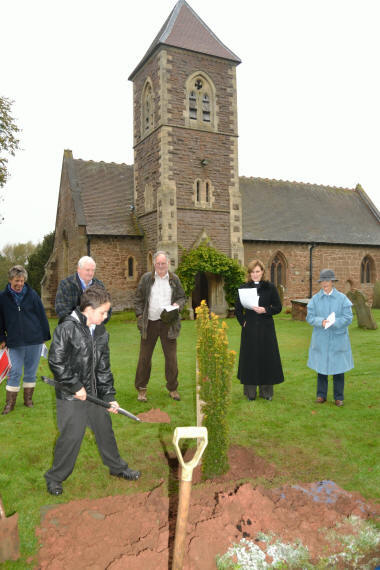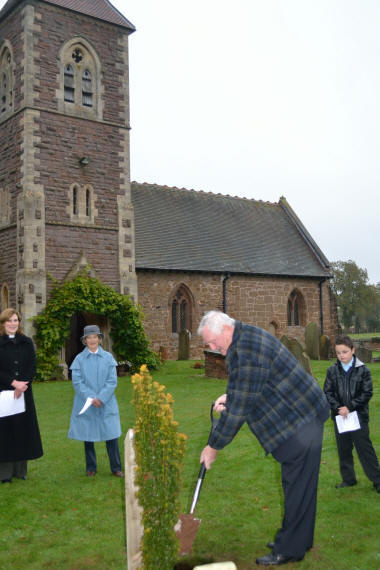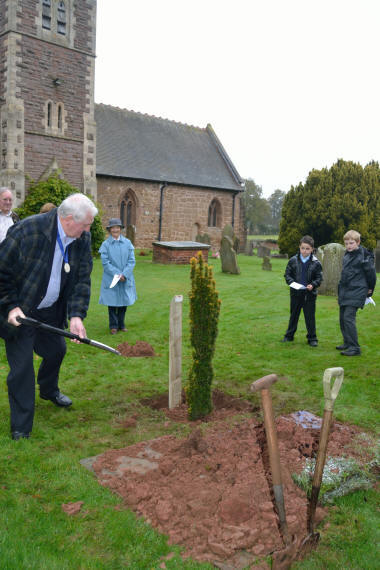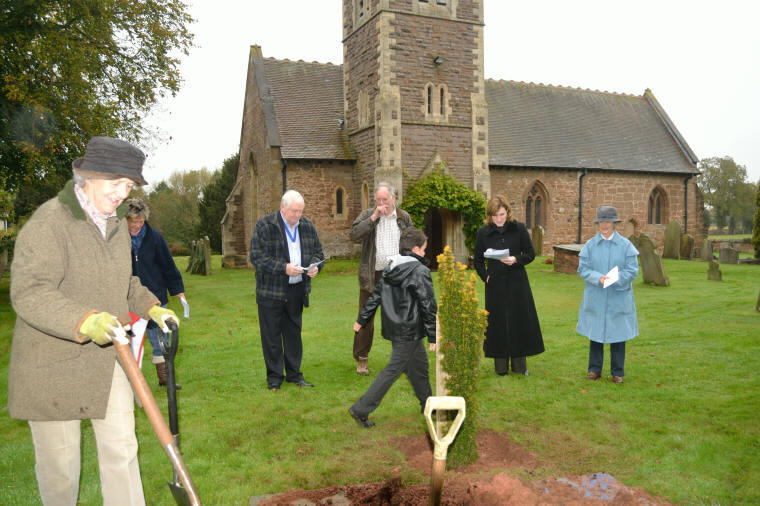 Photographs by David Kimbley
---